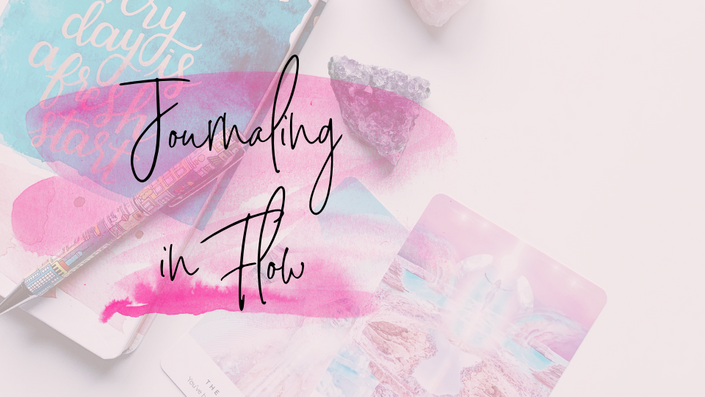 Journaling in Flow
Create Your Dream Life & Manifest Your Desires With Zero Stress With the Power of Journaling
Have you ever struggled to manifest the things you want in your life?
When your desires don't manifest as quickly as you'd hoped, you get frustrated.
You wonder why everyone else manifests money, high-paying clients, and expensive purchases with such ease and yet... You can't even manifest something as small as a bag of candy.
So, you start to question whether this Law of Attraction stuff even really works.
Well, you can continue struggling to manifest your desires and live a lackluster life, but why would anyone want to do something like that?
That means your only choice is to make a change. And the reality is, there's so much more to manifesting than what you've learned so far.
If you're ready to learn all the secrets, I've got your back.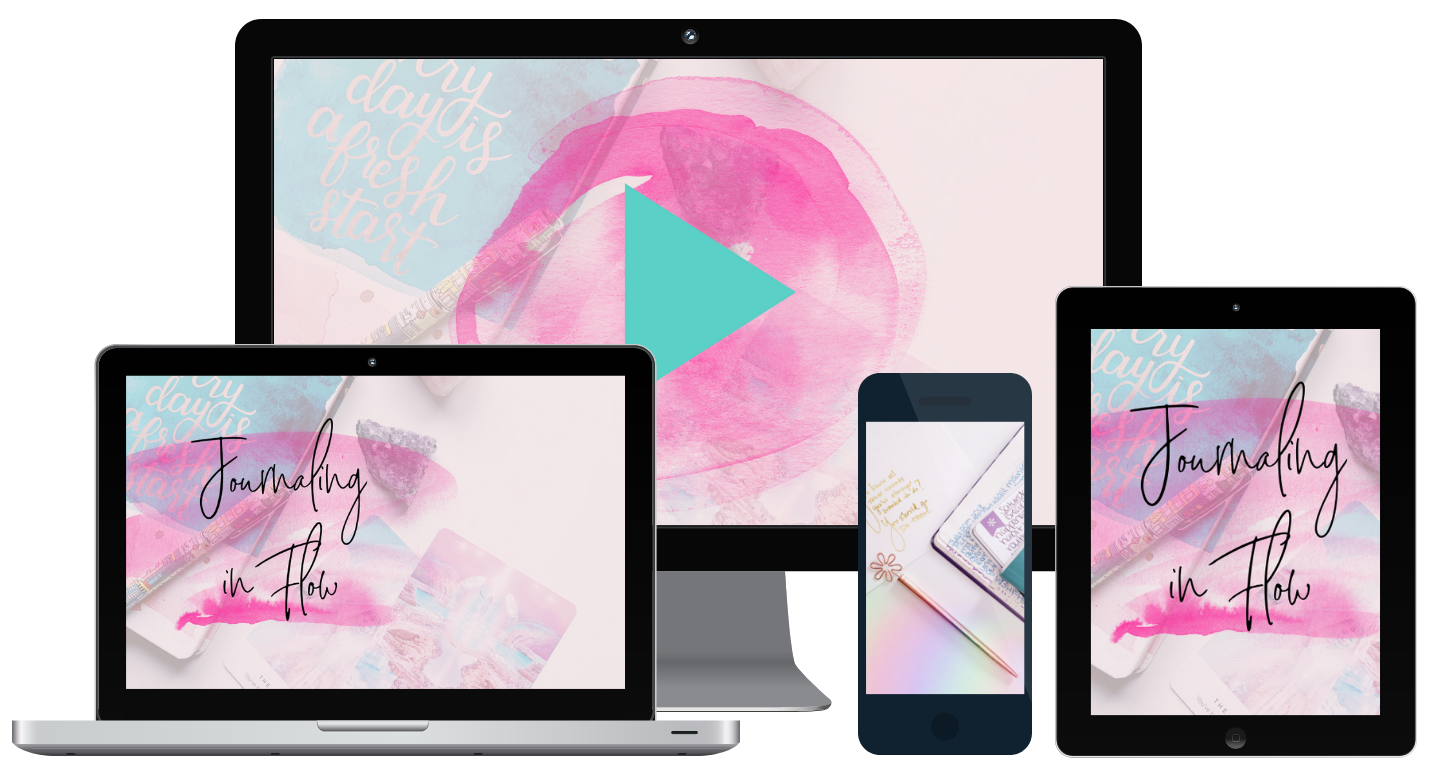 Introducing... Journaling in Flow.
Journaling in Flow is a course that teaches you how to use the power of journaling to manifest your desires. Because yes, journal entries can have the power to completely change your life. (When you use them the right way!)
In this course, you'll get access to writing prompts, tools, and techniques to break through the blocks that have been holding you back, step into your next level self, and finally manifest everything you want in life. Sounds so simple, right?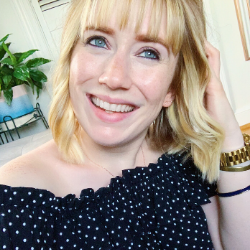 Hey, I'm Rachel! I'll be your high-vibe host for this course.
And guess what? I was once where you are right now. Feeling lost in life, putting so much effort into things that just weren't working out. Plus, I would try to manifest the things I desired, but I never saw consistent results... Until I started implementing the teachings inside this course.
Once I realized my mindset was out of alignment, I began a journaling practice of my own to shift into the next level version of myself.
Now, I've used journaling to:
shift into higher vibrations to become an energetic match for what I want

connect with my guides for support and inspiration

sell out programs and get booked out with clients

increase my business income

and so much more!
In fact, it was through journaling that I was able to manifest $800 in a single day when I needed it the most. It's even allowed me to see money coming in from the most unexpected of sources!
To help you experience magical manifestations of your own, I've packaged all of my journaling tips into this course. And now you can create incredible transformations all through the power of a single journal entry.
So, What's Inside Journaling in Flow?

📝 Module 1: You'll learn exactly what scripting is and the reason it's a powerful manifestation tool, as well as how to set the vibe for truly transformational journaling sessions.
📝 Module 2: Then, you'll receive my three-step scripting formula to boost manifestations, the secret element that allows you to truly embody your desires so they can't help but manifest, and tips on writing each journal entry. This is basically everything you need to know to get started.

📝 Module 3: There are additional lessons on overcoming the blocks that are holding you back so you can open yourself up to receiving anything you want, mistakes you'll want to avoid, and how to make journaling a habit in your daily life.

📝 Journal Prompt Library: This is where you'll find 30 days of journal prompts to kickstart your newfound journaling practice with prompts that are designed to help you step into your next level self that's successful beyond her wildest dreams. Plus, there's a seven-day challenge with prompts that are specifically designed to help you manifest more cash into your life!
With lifetime access, you'll receive any additional lessons created in the future for no extra charge.

If you're ready to...
Align yourself with high-vibe energy

Connect with your intuition on a much deeper level

Accelerate your business growth

Create major transformations in your life

Achieve all of your biggest goals

Tune into the feelings of having your dream life right now

And become a master of your mindset...
Journaling in Flow is for you.
Here's the Amazing Benefits You'll Experience:
🙌🏻 Benefit #1: You'll gain so much more clarity on the goals you wish to achieve in both your personal life and your business because journaling encourages you to let out everything you've been bottling up inside. No more wondering what you want or where you want to go in life. Your journal is your new BFF who will listen to everything you have to say! It's actually pretty therapeutic.
🙌🏻 Benefit #2: Manifesting will become so much easier and even more effortless for you. If sitting on the couch just visualizing the things you want hasn't served you so far, it's time to implement a new technique! And journaling is the way to go.
🙌🏻 Benefit #3: You can get out of the funk of feeling stuck in your life. By gaining clarity on your desires and finding a better way to put some juice behind your manifestations, your dream life will finally be within reach. You are the writer, director, and producer in the movie of your life. Isn't it time you take control and write a future you'll love?
Frequently Asked Questions
Will this work for me if I haven't journaled before?
Absolutely! This course was created with beginners in mind. You'll learn all the basics of implementing journaling for manifestation so you can more forward with confidence and clarity. It covers the three-step formula I use for writing my journal entries, as well as the key element that really allows you to put power behind your manifestations.
Can I use this for my personal life and business?
Yes! Journaling can be used to help you manifest in all areas of your life -- don't hold back! In your personal life, you can manifest things like new purchases, stronger relationships, and a more confident version of yourself. And in business, you can attract a boost in your income, more clients and students, and any kind of success you've been dreaming about. It's totally up to you! You have the ability to manifest anything you want through journaling.
Will you be present to offer support?
If you're familiar with my work and have interacted with me before, you know I always want to provide the best to my clients and students. And I'm promising the same with this course. As you work through the material, don't hesitate to reach out via email if you need any extra help.
What if I buy the course and find that it's just not for me?
Unfortunately, there are no refunds for this course due to everything being sent digitally. Plus, everything becomes available to you the moment you enroll. People could take advantage by consuming the content and still requesting a refund. If you commit yourself to this course and do the work, it's the best way to set yourself up for success.
Never again will you say, "I CAN'T MANIFEST ANYTHING!"
With your journal, the power is in your hands to attract everything you desire.

This course is for you if:
You're feeling stuck with where you're currently at in your life and you're ready to take things to the next level.

You want to be proactive about manifesting incredible things into your reality.

And you're interested in learning a new way to manifest that takes things up a notch compared to simply visualizing your desires.

This course isn't for you if:
You think manifestation is just a bunch of nonsense.

You're totally cool with living your life exactly as you are right now.

And you're not committed to finding time for journaling in your routine.